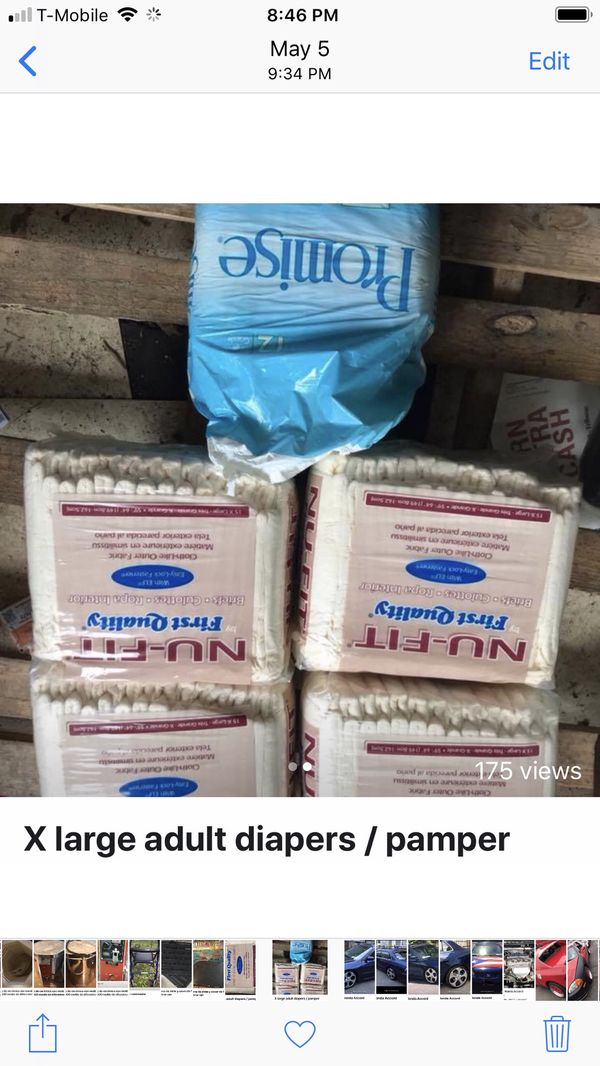 We all know there is nothing worse than standing in line at CVS trying to buy adult diapers.  You get some gum and Gatorade, anything that will mitigate the embarrassment from knowing the people standing behind you think you suffer from a leaky bum.
This person has you covered.  You just have to travel to…..Lawrence.  Ok, so obviously your traveling to buy some diapers this "resident" stole from her abuela and is now asking the fair price of  &45!!!!
Don't worry though, they are "New" and in case you needed to further explained that means, "never been used."  But for at least one of you freaks, I'm sure you'd have paid twice that for a "used" pair.   Sinner.